Mascara is a make-it-or-break-it product for every single makeup look, but not everyone may be looking for the same things when it comes to performance. There are so many varieties available at different price points that sometimes it can be overwhelming to just pick one. Here's a round-up of some of my favourites, and why they made the cut.
More into the natural look?
Cover Girl Clump Crusher
and
L'Oreal Volumious Butterfly
might be worth a look. Volumious Butterfly has a unique brush that really focuses on those outer eyelashes, while Clump Crusher provides a great all-around natural look. Both can also be used on top of thicker formulas to help with separation if you're not into clumps.
If length is your end-game
Benefit's They're Real
and
Too-Faced Better than False Lashes
will help you get the most out of your lashes. They're Real is great for day-to-night because of it's budge-proof formula. The Too-Faced system is a little more time-intensive, but worth it for special occasions!
Ladies looking for volume should check out
Jordana Best Lash Extreme
or
L'Oreal Volumious Carbon Black
for great dramatic intensity. Volumious works a little harder in the lengthening department, while Best Lash Extreme is the darkest mascara I have yet to find. It's no secret I'm a huge fan of both of these - take your pick!
Looking for some other product round ups? Check out
more posts
from this series!
What do you look for in a mascara?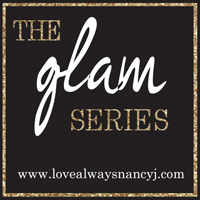 keep up with me: bloglovin' | instagram | pinterest | twitter