Do you ever find yourself stuck in a rut and getting tired of using the same products over and over? Most sane people are probably saying no, but lately I have been feeling the itch to veer away from the tried, tested, and true products that are usually my go-to's. It didn't help that I was invited to a L'oreal Sale through work and was surrounded by discounted products. Say hello to the newest additions to my collection.
Lush No Drought Dry Shampoo.
If you've been visiting around these parts for any length of time you probably have read about my obsession with
dry shampoo
. I've been on a serious trial kick - straying away from my beloved Batiste and testing out probably way too many. Look forward to a
What Are They Good For
on dry shampoos in the near future!
Maybelline Fit Me Concealer.
I've seen people raving about this for months, and while I still love my
Coastal Scents concealer wheel
, I thought this may be a little more purse friendly. I got the colour light, and unfortunately it actually seems too dark for me at the moment. Looking forward to really putting it to the test when the sun comes back and it matches me a bit better.
Nars Pro Prime Smudge Proof Eyeshadow Base.
Eye primer is an essential part of my daily routine, and I had a Sephora gift card burning a hole in my pocket, so I decided to pick up the Pro Prime to see how it compares to others that I've tried. At $29 a pop I have high hopes for this.
Clean & Clear Soothing Gel Moisturizer.
Just like dry shampoo, gel moisturizers are
just my thing
. They tend to hydrate without being overly greasy or thick. This one came in at a lower price point than my holy grail Garnier version so I thought I would give it a go.
Essie First Timer & Bottle Service.
I saw these at the L'oreal sale, and just needed to take them home with me. First Timer was hugely popular when it first came out, but was nowhere to be found in any of my local haunts. I've already used it on my toes and it really is a beautiful bright, but not sickly looking, green. Bottle Service just looked like the perfect darker super bright pink for spring/summer. If you're looking for some more recommendations, I've already gone over my
budget friendly picks for spring
. I am now putting myself on a nail polish no-buy.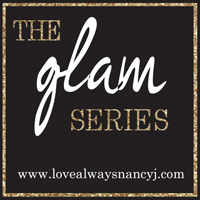 keep up with me: bloglovin' | instagram | pinterest | twitter