Well, hello again Monday. I hope you all had an amazing weekend, with plenty of R&R to recharge you for the (short) week ahead! I'm not going to lie, when I was looking back at these photos the combination of the burgundy tones, hat and trench coat reminded me a lot of Carmen Sandiego - anyone else used to play those games?
When I was on vacation last summer, I found
this dress
at the Gap outlet nearby. I loved it so much I went back in search of more, and ended up taking this striped one one home as well. It was an amazing steal for my fall/winter wardrobe, because I've probably worn it at least once every other week since. Subtle pattern, beautiful colours and just the right amount of stretch make it the easiest piece to wear dressed up for work or down for a weekend outing. Seeing as the colour of the year is Marsala, I fully intend to find ways to brighten it up as we head into the warmer weather!
keep up with me: bloglovin' | instagram | pinterest | twitter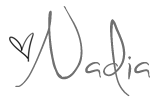 Linking up with: Jana | Lauren | Erin | Sarah | Lindsey | Lauren