Oh Monday, why do you always come so soon? For someone who is usually low key, I had a pretty dramatic weekend – my first blogger event, college roommate reunions, friend emergencies, and it all culminating in a tire blowout on the highway during a snowstorm. Let's just say, busy days and late nights made this a definite glasses-only weekend.
I was recently sent these glasses from
Firmoo.com
, and I have to say I've fallen in love! Even though ordering eyewear online can seem a bit intimidating, they provide detailed measurement information as well as a virtual try-on system which made me confident that even these larger frames would fit the small head/chubby cheeks combo I've got going on.
Firmoo's customer service was incredibly helpful when I had prescription questions, and the package arrived quickly and included a mini repair kit that I'm sure will come in handy down the line. All this combined with reasonable prices for frames and lenses has me definitely re-evaluating the $300 I've spent in the past on a single pair of designer glasses.
They are currently running a First Pair Free program on select frames (head over to
this page
for the details) or you can use the code "
THEVIEWISBEAUTIFULBLOGS4
" to get $15 off any of their classic frames before December 15th!
Would you consider ordering glasses online?
keep up with me: bloglovin' | instagram | pinterest | twitter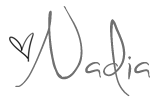 Linking up to:
The Modern Austen