October being over is so bittersweet to me, we are officially one step closer to Christmas but also one step closer to the dark and cold of a typical Canadian winter. Instead of dwelling on what is to come, let's take a look at what I loved this month shall we?
I
lived
in this
Flannel shirt
from Garage all month long. It took me so long to find the cut/colour combo that I wanted and now that I have, I have to stop myself from wearing it every single day. It is just the perfect piece for
dressing up
, and dressing down!
I'm not sure if it was the frequent travel for work or what, but the past two months had be wreaking havoc on my skin. Because I was running low on my
favourite face wash
, I decided to test out one from the Body Shop Tea Tree line. The
Cool and Creamy wash
isn't my favourite for every day since it's quite intense, but I like it for using in the bath or shower when I can let it sit on my skin for a few minutes. It almost feels like I'm giving myself a facial treatment.
For spot treating, I went back to an old favourite, the
Clean & Clear Persa Gel 10
. This stuff is serious business. I put this on in the evening over larger areas where I was breaking out and it really seemed to help kill the bacteria or whatever was causing smaller whiteheads. My skin is just returning to normal and I couldn't be happier!
Having smaller eyes, most of the time I think adding colour on the lower lash line looks a little too heavy for me. Since I've been loving cooler neutrals for the fall, I decided to try the
Rimmel Scandal Eyes in Taupe
on the outer corner of my lower lash line and it really helped define my eyes without looking too dark. I've been loving it especially if I'm wearing darker shadows as it helps balance and round out my eyes.
I found this
Real Techniques Blush Brush
on sale at Winners (a TJ Maxx equivalent) and immediately scooped it up. I am head over heels in love! It's a great size and shape and the bristles are super soft. I'm thinking of going back for another to use with bronzer, because the tapered tip is awesome for a more precise application!
A few months ago I picked up a sample of
Lush's Lemony Flutter cuticle butter
, and it was an absolute life saver as the cold started moving in this month. I'm a compulsive hand washer so my cuticles were in pretty rough shape. This rich butter is great for some super hydration. It's thick and a bit greasy so you may want to reserve it for night time. I feel like this sample alone is going to last me the whole winter, I need so little!
Finally, I'm not much of a brown person. I have naturally pretty full brows, and especially being a blonde never really wanted to do much that might make them look darker. When I rediscovered this
Maybelline Define A Brow
pencil in Dark Blonde in my collection, I started to use it to fill in some of the sparser parts in the inner part of my brows, and was surprised by the difference just the tiny change has made.
And that wraps up this month's favourites! What have you been loving this month?
keep up with me: bloglovin' | instagram | pinterest | twitter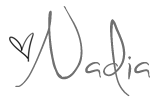 Linking up to:
Monthly Faves