Can you believe that the first month of 2015 has already almost past? December and January were great months for trying out new products, rediscovering old products, and finding some new HG items, so I'm so excited to share you my January favourites today!
I found a bottle of the
Dove Cream Oil Body Wash
hanging out under my sink, and once it had made its way to the shower it has seen non-stop use all throughout this month. My skin has been crazy dry especially my legs, and though this doesn't completely eliminate the need for body lotion post-shower, it has been a great first step to keeping my skin out of the flake zone.
After hearing
Amanda
rave about the
Bumble & Bumble Hairdressers Invisible Oil
, it immediately went on my wishlist. I got it for Christmas and immediately started putting it to use. And I have to say WOW what a difference it makes in my hair. The combination of my It's A 10 and this means I can wear my hair in its natural state of curliness without having to battle serious frizz. It also makes my hair ridiculously soft and shiny!
I am so late to the party on this, but after finally getting the
Hourglass Ambient Lighting Palette
last month I can say these powders are definitely worth the hype. I use Dim Light (far left) as a setting powder and I can't even explain how beautiful of a finish it gives. It looks almost like you've put a primer over top of your makeup because it smoothes and blurs everything out like nothing I've ever seen before. The other two I use to highlight and bronze. I think this palette is perfect for travelling, but if you only wanted one powder, I highly suggest checking out Dim Light.
The
Anastasia Brow Gel
is another product that I've done a complete 180 on recently. After talking with
Mia
about how I didn't get along well with this product when I first tried it, she told me it was one of her favourite products, and so I decided to give it another shot. I don't know if it's because it's dried out a bit or I was applying too much before, but it no longer gives me super crunchy and shiny brows. With just a tiny bit of product it keeps my brows in place
all
day.
I did a whole post reviewing the
Origins Clear Improvement Mask
so I won't go into detail here, but let's just say that the love affair is still going strong. You can read all about it in the
original post here
.
Last but not least, another rediscovered favourite. I got the
Too Faced Better Than False Lashes
in a set last year, but didn't really pay much attention to it. Over the past month I've been busting this out for occasions where I just don't want to deal with the hassle of using false lashes, but want a little more oomph in the length and volume department, and it has been working great for me. I know there have since been tons of these types of products hit the market so if you like the look of bolder lashes without the fuss of false lashes definitely give one a try!

Have you rediscovered any new favourites this month?
keep up with me: bloglovin' | instagram | pinterest | twitter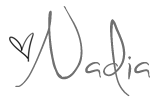 Linking up to:
Mia
|
Kelli