It's always around this time of year that I start looking at my winter wardrobe and thinking
blah
. The thought of above freezing temperatures this week has got me in the spring mood, and even though I said I wanted to
add some more pattern
into my clothing this season, this floral dress is pretty much all I have to work with at this point. Instead of wearing it as is, I decided to turn it into a top to make it a bit less formal.
I love that the colour palette of this dress lends itself particularly well for transitioning into/out of the colder weather. Topping it with a darker blazer and bottoms really brings out the moodier colours and adds the extra coverage that we definitely still need in Toronto.
Have you started busting out your spring wardrobe yet?
keep up with me: bloglovin' | instagram | pinterest | twitter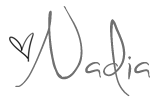 Linking up with: Jana | Maegen | Sarah | Lindsey | Tara | Allison