Even though the official start of spring is just under a week away, in the North we're still in a holding pattern of cooler weather. During this transition time I love playing up the seasonal accessories, and what says spring more than a bright green?
This coat was something that I had fallen in love with months ago, and finally decided it was worth the splurge once they started clearing out their winter collection. I see the classic style and amazing fit becoming a staple in my fall/winter/spring wardrobe for years to come. I just love the combination of camel, green, and fuchsia - it brings some much needed brightness to my still white surroundings.
What are your favourite bright accessories?
keep up with me: bloglovin' | instagram | pinterest | twitter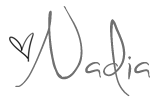 Linking up with: Jana | Lauren | Sarah | Lindsey | Allison