It used to be pretty rare to find me wearing anything else but lip balm, but this fall I've been slowly stepping out of my comfort zone and into the exciting realm of lip colours. My four favourites? Rosey nudes, corally reds, deeper raspberry pinks and burgundy berries. Here are my favourite products that fall into those categories!
Rosey Nudes
Nars Dolce Vita
has been a favourite for a few years now. It is the perfect sheer natural rosey nude that looks good with everything. It's probably my most worn shade because of it's moisturizing formula and no fuss application.
Revlon's Kissable Balm Stain in Honey
is a tad bit darker, but is still a quick and easy option for on the go. It's staining quality is nice because you don't have to worry so much about touch ups. I will say that the stain ends up a lot brighter than the initial application, so don't be alarmed if it looks different a few hours into wear.
Coral-Reds
MAC's Viva Glam Cyndi is my favourite subtle sheer red for wearing during the day. It has a bit of an orangey undertone, which I did not think would be flattering, but it really does look beautiful as I lose my tan in the fall. This shade is tragically discontinued, but never fear: I've heard that
this lipstick in #30 Secret Affair
is a dupe.
When I'm feeling a bit more punchy,
Wet N Wild's 909D Coraline
is perfect for the fall. The warmer shade reminds me of the fall leaves, and I feel like it plays especially well with my favourite shade of cobalt blue clothing. This formula can be a bit drying, but it lasts for ages. Just make sure you have exfoliated, moisturized lips before applying and you'll be golden.
Raspberry Pinks
Revlon's Raspberry Bite
is an absolutely stunning shade for nights out. It heads into the realm of the classic deeper berries while still managing to brighten up my face. I get so many compliments whenever I wear this shade!
If you like a more shine,
Rimmel's Apocolypic Lip Laquer
is the way to go. It's a super opaque formula that is pretty long lasting for being a glossy product. It's a bit more bright and bold, so if you just can't say goodbye to your summer favourites this is a great shade for you.
Burgundy Berries
Getting into more scary territory for me we have the
Revlon Lip Butter in Red Velvet
. It's a deep red with a little more of a brown undertone which won't be for everyone, but I think it actually looks quite nice with very minimal makeup. The formula is smooth and hydrating, but not the longest lasting so make sure you pop it in your purse before heading out for the day.
Finally, we have the cult classic
Revlon Black Cherry
. Full on this lipstick is way to much for me, but once blotted with a tissue a couple of times it creates this burgundy stain that is much more wearable. This one has yet to leave the house, but I'm getting there!

So which is your favourite? What lip colour are you gravitating towards this season?


keep up with me: bloglovin' | instagram | pinterest | twitter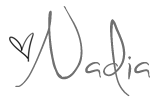 Linking up:
Meet @ The Barre
|
Housewife Glamour