As someone with normal to oily skin, powder is an essential part of my daily makeup routine. Years ago I fell in love with the Maybelline Dream Matte Powder and all was good in the world, until they discontinued it. Don't you hate it when that happens? #FirstWorldProblems I originally replaced it with the Rimmel Stay Matte Powder, but was always curious about the Dream Wonder Powder that had replaced my beloved in the line. Well, I caved, and here is what I think.
PROS:
I bought it in the colour Nude, and it seems to be a good match for my skin tone. This powder doesn't provide a ton of coverage, but in comparison to the Dream Matte version there is a bit more pigment. Would I use this as a replacement to foundation? Probably not, but I have used it with concealer and it does help a little bit to even out the rest of my skin. I really do like the finish it gives to the skin - it takes away shine without being too dry looking. It ends up looking very natural.

I love that the packaging is much less bulky that the Dream Matte version was. It makes for easy transportation, especially since it comes with a nice sized mirror.
CONS
: I'm not sure if you will be able to see from the image above, but my one gripe with this product is that it can get pretty messy. It's an extremely soft texture, so when you swirl a brush it disturbs a ton of product and has the potential to get everywhere. It does come with a sponge, and while that does help with the issue, I just personally prefer using a brush with my powders.

I don't usually tend to need too much in the way of touch ups throughout the day, but if you have very oily skin I'm not sure this would hold up for a full working day.
THE VERDICT:
All in all I do like this powder, but it doesn't blow me away. For now it will live in my purse for a touch up powder if needed, but at least for the summer the Rimmel Stay Matte will be my
setting powder of choice
. I could see it working well for people with Combo-Dry skin or for winter use though!
Have you tried this powder? What do you think?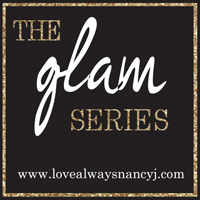 keep up with me: bloglovin' | instagram | pinterest | twitter