Since this weekend was all about torrential downpours and movie marathoning, this particular post is coming at you a wee bit later than planned. After missing out on last weeks'
Creative Closet
I was determined to get back into the swing of things for this week, so I dusted off my beloved hunter green riding pants and colour blocked myself an outfit.
This jacket has been one of my favourite fall pieces for the past three years. Somehow this deep burgundy manages to pair well with almost everything, making it great for colour blocking because it can almost be treated as a neutral. All in all not entirely daring, but still a subtle nod to the bold trend.
Are you a fan of coloured pants? Which combination would you go for?
keep up with me: bloglovin' | instagram | pinterest | twitter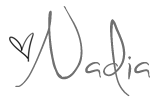 linking up to:
Tucker Up