Today I'm starting a new series all about colour just in time for summer! I'm typically a neutrals girl through and through but lately I've been experimenting with adding a little more colour into my look and have been loving it. This series will be all about how to step outside of your regular comfort zone, while still remaining wearable. I'll share with you some of my favourite products from the colour family and a look featuring some of the products. Today we're starting out with one of my favourites for spring - coral.
Coral is a great "gateway" shade to adding some brightness to your look because it works on so many areas of the face and blends in well with standard neutrals.
THE PRODUCTS
Benefit Coralista
| The perfect sweet, light coral flush to make you look young, fresh and awake
MAC Paradisco
| A beautiful coral with a golden sheen - this shadow doesn't have great pigmentation on it's own but layers beautifully over other products
THE LOOK
FACE
| Since I was doing colour on the eyes, I went with
Benefit Coralista
on the cheeks for a light application of blush. The slight shimmer in this formula really helps to give the skin a healthy glow without any highlighter.
What other colours would you like to see in this series? I would love to know! What are your favourite coral products?
keep up with me: bloglovin' | instagram | pinterest | twitter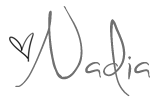 Linking up with: Making Mrs. M & Miranda Writes for The Makeup Mix Up!