Happy Memorial Day to all my friends from down South, I hope you're enjoying your extra long weekend! After a morning frost on Saturday it warmed up to be the most perfect temperature for a beautiful afternoon spent with Tyler and his family outdoors. I seriously wish it could stay spring forever, don't you?
This thrifted jacket has been a staple in my spring/summer wardrobe for years now, and I aways get super excited to bring it back into the rotation. Pastels are some of my favourite colours, but I feel like they are a bit more wearable after I've already gotten a bit of colour. Though they may seem like the same colour in these photos, this dress is actually a pale mint and the jacket a washed out blue that both look pretty killer with a tan!

You can see this jacket remixed in this post:
How did you spend your weekend?
keep up with me: bloglovin' | instagram | pinterest | twitter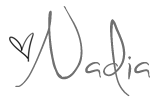 Linking up with: Jana & Maegen | Laura | Lauren | Saumya | Lindsey | Laura & Erin