Happy Monday sweet friends! I hope you all had a marvellous weekend & are refreshed and ready to start a new week. Today we have yet another skirt + sneakers combo because A) I just really love skirts and B) I recently realized I don't own a ton of really comfortable flat summer shoes, and when you're heading out for a baseball game comfort is #1. I'm not usually much of a sports person, but Jays games are a regular feature when it comes to my summer plans. Last year Tyler bought me my very own vintage jersey, and I couldn't resist pairing it (and everything else for that matter) with my favourite summer jacket for this game day outfit.
Is it strange that I love dressing up sportswear? Rugby shirts, baseball tees, jerseys, I'll take it all. I used to wear my brother's Jay's jersey belted as a dress (he's 6'6 so you can imagine how big his shirts are) to games and loved putting my own spin on it! The denim jacket and skirt combo make this a perfect outfit to take out to drinks after the game. Casual but feminine, with a little bit of weight for cool summer nights on the patio.
What are your favourite comfortable summer shoes? You guys always have the best recommendations!
keep up with me: bloglovin' | instagram | pinterest | twitter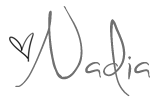 Linking up with: Maegen | Laura | Lauren | Saumya | Lindsey