Monday always comes far too quickly doesn't it? If you follow me on
Instagram
or
Twitter
you'll know this was a special weekend for me because I completed my second ever race on Saturday! I beat my time from last year which is all I wanted out of the experience, and I discovered that cooler weather really makes a huge difference in my race-day comfort level. I'll admit running is definitely not my favourite thing in the world, but I maybe a fall run could be a good next try?
On to the outfit! If you've been around here a while you know that I'm a girly girl at heart, but I love mixing in different styles and accessories. A simple, well fitting black t-shirt is a great place to start.
I'm a big fan of the t-shirt-skater-skirt combo, but I wanted to change it up a bit so I dressed it up on top with this bold blue necklace and pink lip, and down on the bottom with some simple black sneakers. Somehow I think the contrasting styles just work!
What's your favourite way to dress up a simple outfit?
keep up with me: bloglovin' | instagram | pinterest | twitter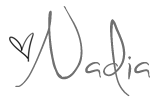 Linking up with: Maegen | Laura | Lauren | Saumya | Lindsey | Laura & Erin