Although I was greeted Easter morning by a new blanket of snow on the ground, it still felt appropriate to start dusting off some more of my spring wardrobe for the day. Thankfully the snow had melted by the afternoon, now let's hope it stays that way!
I bought this feather headband around Christmas with the intention of wearing it for New Year's Eve, but that day came and went and it just sat in my closet. When I pulled out this skirt for Easter, the grey and rose colour pattern immediately bought it back into my mind. Nothing like a celebration for adding a little extra sparkle right? It was still much too cold to go bare-legged, so instead of picking my default black opaque tights, I decided to keep things a bit lighter and go with this subtly patterned grey pair.
Do you have an accessory that you absolutely love but have never found an excuse to wear?
keep up with me: bloglovin' | instagram | pinterest | twitter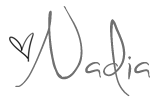 Linking up with: Jana | Erin | Sarah | Lindsey | Lauren