Do you ever have those days that you have to look somewhat put together but just can't stand the idea of wearing anything that doesn't make comfort #1? On those days, cotton dresses are my BFF. Easy and comfortable to throw on and can be dressed up or down in a flash.
This cardigan is actually Tyler's, but it was the perfect weight and length for the warm but breezy day. Sneakers kept the whole outfit super casual and comfortable for running around during the day, but since I knew my hair would be up (and would it really be me if I didn't add a little bling?) I added these pretty pastel statement earrings that play well with the minty tones in the dress. Can you believe I got them at J. Crew for $6? Such a steal. Their muted tones aren't too loud, but they add just a little bit more interest to an overall very basic outfit.
What are your go-to clothing items for put-together comfort?
keep up with me: bloglovin' | instagram | pinterest | twitter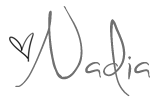 Linking up with: Jana | Laura | Lauren | Saumya | Amber