Finally we are starting to see the beginnings of real spring weather around here. A week of stormy days is much preferable to any sort of solid precipitation in my books, so I say bring it on. Besides, it gives me an excuse to revisit my favourite thrift store find ever.
Does anyone else find the "inbetween" seasons the absolute best to dress for? Give me spring and fall styles any day. I know sometimes it can seem less exciting to get dressed on dull/dark days, but I'm a firm believer that an outfit can make your day just that little bit brighter!
How do you brighten up a rainy day?
Remixed Pieces:
keep up with me: bloglovin' | instagram | pinterest | twitter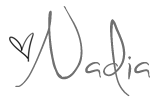 Linking up with: Lauren | Jana | Laura | Lauren | Saumya | Amber