Would you believe me if I said that this was my uniform basically all weekend? Starting on Friday I went on a decorating marathon, with four different people's trees under my belt by Sunday night. I think it's safe to say that I'm fully in the festive spirit, even my desktop organization got a
little festive makeover
. My favourite ridiculous Christmas sweater, and this amazing vest were definitely on repeat, so here's a little glimpse at some scenes from my very festive weekend - Happy Monday!
My aunt made this vest for me when I was maybe 6 years old, but I rediscovered it last year thought it was just too good to leave stuffed in a a closet. As my Mum would say, it's now a "cropped" vest and in true family style she of course has one to match. Gotta love my crafty family.
Have you finished all your decorating for the season?
keep up with me: bloglovin' | instagram | pinterest | twitter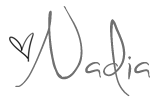 Linking up to: Jana | Maegen