When it's literally 100 degrees out, and the thought of putting a blow dryer to your head or l
ayering on the clothing
is less than appealing - what do you do? Use that sun to make your accessories shine!
This dress was a
winter favourite of mine
, but don't you love when pieces can transition so easily throughout the seasons? Paired with one of my favourite metallics for summer - rose gold - this simple outfit kept me cool enough not to melt during the day, but was still perfect later in the evening for an impromptu date night picnic-style along the waterfront.
Do you have any favourite rose-gold accessories?
keep up with me: bloglovin' | instagram | pinterest | twitter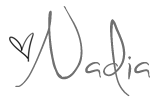 Linking up with: Jana & Maegen | Whitney | Laura | Lauren | Saumya | Lindsey