After a crazy hectic and stressful week last week, I can't tell you how refreshing it has been to get away from work and the city, and take some time to relax by my favourite place in the world - the lake. I had all my closest friends up for the weekend, and it's amazing what great company, great food and great weather can do for your psyche.
After finally finding the perfect chambray shirt, I can say I know what all the hype is about. It's the easiest material to dress up or down, all while being super comfortable! A pair of strappy sandals is a staple in my wardrobe since they can take even my super relaxed cottage style up a notch for a patio dinner in town.
I hope you're all managing to find some time to get outside and enjoy the weather this summer! Do you have any vacation plans?
keep up with me: bloglovin' | instagram | pinterest | twitter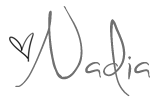 Linking up with: Jana & Maegen | Whitney | Laura | Lauren | Saumya | Lindsey | Erin