It's coming up to labour day weekend, and that means the unofficial end to summer. While I'll be shedding a tear for the warm summer weather, I can't wait to get back into my favourite season for fashion. Styles and trends come and go throughout the years, but here are some of the style pieces I can always rely on to transition me into the cooler weather.
Hats are some of my favourite accessories for transitioning into fall. Even if the weather isn't exactly cooporating with your cooler weather style choices, hats can easily be added to your summer styles to bring the look straight into fall.
Scarves are an absolute staple in my wardrobe for the cooler months. While I may not have a ton of pattern in my wardrobe, I love using patterned scarves to add the finishing touch to my outfits. Silk scarves to chunky knits, there is a style and weight for every type of environment.
Classic coats are always something to get excited about. They can instantly dress up or dress down your entire look depending on the style. To me, spending a little bit more to invest in a great quality coat will never steer you wrong!
I was hesitant about vests last year when I bought this quilted version, but it turned out to be one of my most used pieces of the season. Whether or not quilted puffer styles are your taste, there are tons of different vest styles that instantly add texture and wamth to whatever you've got going on underneath.
What pieces are you excited to bring back into your clothing rotation for fall?
keep up with me: bloglovin' | instagram | pinterest | twitter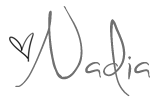 Linking up with: Laura | Lindsey | Liz