Anyone else seeing the light at the end of the tunnel that is this winter? I'm not sure if it's because Easter is so early this year or the fact that we will be above freezing all week, but my mind is all on spring and I'm not mad about it. I love this transitional time of year because you can focus less on retaining every ounce of heat and more on lighter layers and fun accessories!
There is just something about a sweater dress that manages to tick all the boxes when it comes to being both fashion friendly and practical, am I right? I love a good cowl neck because it basically acts as a built in scarf for some extra warmth, but isn't at all constricting around the neck. Top it all off with a cute knit headband and you're still toasty warm without the hat hair - total win win!
Anyone else already feeling the spring bug?
keep up with me: bloglovin' | instagram | pinterest | twitter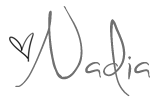 Linking up with: Lauren | Laura | Lindsey | Sarah | Saumya | Debonita