Is there anything better than a long weekend in the depths of winter? Especially now that the temperatures have dipped into the -20s for what seems like the rest of the month, I couldn't be more happy to have an extra day to cozy up and catch up on my latest Netflix addiction.
For when I did have to brave the cold this weekend, it only made sense to bust out my warmest wool "grandpa" cardigan that I found in the mens section of a thrift store years ago. I have gotten so much use out of this sweater over the years, it's amazing what treasures you can find when you go with an open mind!
I hope you're all staying warm out there! What is your cold weather staple?
keep up with me: bloglovin' | instagram | pinterest | twitter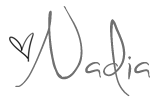 Linking up with: Jana | Maegen | Shanna | Sarah | Lindsey | Tara | Lauren | Allison