What immediately pops in your head when you think "Valentine's Day"? For me, it's feminine fabrics and red accents. When thinking up how I could combine the two, I took a page from
Fran's
book and ended up using a combination of two dresses to create this pseudo-skirt & shirt combo. Trust me when I say that despite the fact that I was in a winter wonderland for these photos, the layering did a pretty decent job of keeping me warm!
Since the lace/crochet fabric and bold belt made enough of a statement on their own, I opted for more delicate jewelry - rose gold and hearts just seemed to appropriate to say no to. I loved both the effect that layering these two dresses gave and the extra mileage I realized I can get from some of my favourite pieces!
If you think you recognize this "top" you'd be correct, here are some of the ways it's stayed with me through the seasons:

What does your ideal Valentine's outfit look like?
keep up with me: bloglovin' | instagram | pinterest | twitter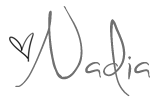 Linking up with: Jana | Maegen | Lauren | Shanna | Sarah | Lindsey | Tara | Lauren